This post may contain affiliate links which give me a small commission at no extra charge to you.
A frequent question asked by new mamas is how to choose a childbirth class.
Is it really necessary?
How do I know which class is best for me?
In this post, I am going to walk you though the various class options available and help you decide what's best for you!
Let's get started…
Most pregnant women greatly benefit from taking a childbirth class prior to birth.
There is so much to learn about labor and delivery that a class can be really helpful.
A class or curriculum offers expectant parents a comprehensive course that covers all the basics (and beyond) and gives new parents-to-be a forum to process their questions, concerns and fears of the upcoming childbirth experience.
If you are in your second or third trimester, do yourself a favor and sign up for a childbirth class today!
It will be one of the best things you can do to prepare for labor and delivery!
What are the Benefits of Childbirth Education?
Knowledge is power! Understanding the birthing process builds confidence in your body's ability to give birth.
Your partner will learn along with you and be better able to support you during labor.
Studying about childbirth along with your partner will help create a stronger bond between you and your partner.
You will learn about comfort measures during labor including massage, relaxation, breathing techniques and medications available for a hospital birth.
You can identify and process your fears about childbirth. Most courses, even online courses, provide opportunities to discuss your concerns and questions with a qualified childbirth educator.
You will be better prepared by learning ways to prepare for your birth, postpartum and newborn care.
You will be able to make more informed decisions about labor, birth, and newborn care procedures.
Women who complete childbirth classes feel more prepared, excited and confident when labor begins!

How to Choose a Childbirth Class?
Choosing a childbirth class can be a bit confusing at first as there are so many options out there.
However, if you take a step back for a few minutes and consider your birthing philosophy, the choice may become quite clear!
Do you feel strongly about having a natural birth or are you convinced that you want pain meds?
Do you like the idea of birthing in a hospital environment or are you someone who avoids doctors and medicine?
Asking these kinds of questions can really help you narrow in on your choice.

Most Common Childbirth Class Options
When it comes to childbirth classes, there are so many great options out there!
In this post, I am going to help you get started on your search.
I will provide links to do your own research along with some of my own thoughts on each option.
Here goes!
1. Hospital Childbirth Class
First of all, there are the more traditional class options that are often taught in hospitals or hospital birthing centers.
You can sometimes find these classes in community education programs too.
These classes range from a one-day intensive workshop to several once weekly sessions.
Check with your midwife or doctor for recommendations.
Your hospital or birthing center will also have information on the childbirth class that they offer.
This is a great option for folks who prefer a classroom setting and it is often the least expensive class option.
One downside to these classes is that they are very popular and can often be crowded.
But, they usually come with tours of the hospital or birthing center, which is a definite plus!
Keep in mind that if you attend a hospital class, they may focus a large part of the course on medicated births and hospital procedures.
The hospital classes can vary, though, according to the birthing philosophy of the instructor, so you never really know what their focus will be.
However, I have attended several hospital-sponsored classes that did a good job of offering a non-biased view of birth, but again, it all depends on the instructor.
If you know that you are interested in getting an epidural or you are leaning more towards a medicated birth, then a hospital class might be a good choice for you.
Hospital classes tend to spend more time explaining the different medical interventions available to laboring women, which isn't a bad thing, but it's nice to know this ahead of time before you take the course.
2. "Natural" Childbirth Class
If you are interested in having a more "natural" or drug-free birth, then I would recommend looking into a class option that has a more "natural" philosophy.
A natural childbirth class is a class that focuses on preparing expectant parents for a drug-free birth. Learn how to increase your chances of a natural birth in this post. 
Here are some of the most popular natural childbirth class programs. These classes also vary in size and duration, so check with the individual program for more information.
Lamaze
Lamaze is considered to be the pioneer in natural childbirth classes.
Lamaze teaches new parents that "birth is normal, natural and healthy."
It also states that women have a "right to give birth free from routine medical interventions."
That being said, Lamaze also does a really good job of providing information on the pros and cons of ALL birth choices, so that parents can make informed decisions during labor!
Bradley
The Bradley method is known for being a very natural, drug-free, partner-coached approach to childbirth.
The classes follow an evidence-based curriculum that believes that most women can avoid pain medication or medical interventions during birth.
In addition to natural pain management techniques, the curriculum teaches the importance of diet and exercise during pregnancy.
Bradley classes are very thorough and give new parents amazing tools for natural birth!
My main concern with the Bradley method is that parents can sometimes be unprepared in the event that complications should arise during their labors.
Again, each instructor approaches this educational piece differently, so this may depend on the instructor.
Be sure and ask questions to get the information you need!
One of the great"pros" of Bradley classes is smaller class sizes that are held in instructor homes or other more intimate settings.
Hypnobirthing and Hypnobabies
Hypnobirthing, also known as the Mongan Method, teaches women how to avoid a fear-tension-pain cycle.
Birthing women are taught to use deep relaxation, visualization, and self-hypnosis to experience "a calm, serene, and comfortable birth."
Similarly, Hypnobabies is a competitor to Hypnobirthing.
Some moms believe it to be a more complete course on self-hypnosis during childbirth.
Although Hypnobirthing and Hypnobabies do seem to help ease fear around childbirth, there is no strong evidence to support the notion of pain-free childbirth.
Despite the lack of strong evidence, many moms and birth doulas enthusiastically support the use of self-hypnosis for pain management and relaxation during labor and birth!
I do not personally have any experience with either of these methods, but I do agree that relaxation is key to an easier and shorter labor!
Other Natural Childbirth Class Organizations to Consider:
Private In-Person Childbirth Classes
If you like the idea of face-to-face contact with an instructor, but you don't want to be in a class with other couples, then consider finding a private class with a childbirth educator.
Many instructors who teach larger classes offer this option as well.
There are also some birth doulas who provide one-on-one or private instruction.
3. Online Classes!
If you like the idea of an online childbirth class, there are some really great options for that as well.
Many of the natural childbirth organizations (listed above) also offer online options.
However, I am including a couple of my favorite online childbirth class options in this next section.
There are several others, but here's a great start for your research!
Birth Boot Camp
One of the most reputable online programs is Birth Boot Camp.
This organization offers comprehensive online childbirth classes, as well as in-person classes.
They also have an amazing doula program!
You can study at your own pace in the comfort of your own home when it's most convenient for you.
I have many doula colleagues who recommend this program, so I feel confident recommending it to you!
They offer a variety of class options for those choosing hospital, birth center or even home birth.
In addition to childbirth classes, they offer online classes in breastfeeding, nutrition, and newborn care!
Check out their website here, for more information.

Giving Birth Naturally
Another great and very affordable online childbirth class is called GivingBirthNaturally.com..
This program is the least expensive online program that I've seen and it also has an amazing educational website for all things pregnancy, childbirth and postpartum.
It is such a great FREE resource for expectant parents.
There is so much free and helpful information on this website!
I absolutely recommend that you check out this site.
It is PACKED with so much information such as videos, online tutorials, podcasts, articles and much more!
Check out this great website and low-cost online childbirth class!
Click here to visit GivingBirthNaturally.com.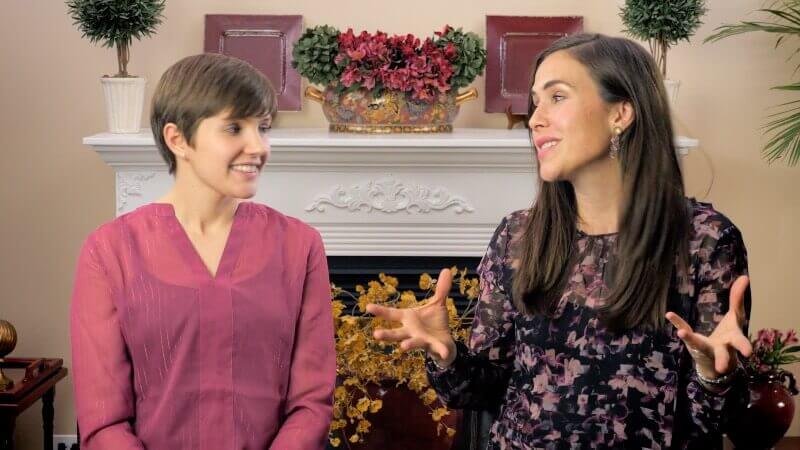 Mama Natural Birth Course
Last but not least is the Mama Natural Birth Course.
This is the newest of these three online courses and my personal favorite!
If you have visited the Mama Natural Website, you know that Genevieve Howland (Mama Natural) is absolutely amazing!
She is my favorite "crunchy mama" blogger!
I have followed her blog for several years now and I really trust her knowledge and love her style!
Not only has she become an authority on all things natural pregnancy and birth-related, but she has paired up with a highly qualified nurse midwife and lactation consultant to bring you this comprehensive course.
This is a "no fluff" course designed to provide you with all the help you need to succeed in having a non-medicated birth, including a Facebook online community for you to join!
I really love Genevieve's witty and engaging style and I think you will too!
Watch a preview video for her course and find out more about the course details HERE.
FREE Planning Resources for Your New Baby!
If you are pregnant, this is the time to begin planning for your new baby's arrival!
What do you include on your baby registry checklist?
How do you write a birth plan?
How do you hire a doula?
Who will be helping you during your recovery time?
What should you include in your postpartum plan?
How about a newborn care plan?
How do you set up a meal train?
What are some easy freezer meals to make ahead?
What should you pack in your hospital bag?
These are just a sampling of the kind of planning you will need to do!
But don't get overwhelmed!
The work of planning isn't really so bad because I have compiled some great FREE resources for you here.
Download these free worksheets and email courses to get you started with all your planning needs!
FREE Printable Postpartum Planning Resources!
Plan ahead and have an easier postpartum recovery!
In this FREE packet, I have included my favorite postpartum organizational planning tools:  a Postpartum Plan Worksheet as well as a Postpartum Checklist to help you get organized and ready!
You won't forget any important details with these great planning guides!
The Postpartum Plan Worksheet will help you and your partner dialog and create a plan for your recovery time.
The Postpartum Checklist is a doula-made pregnancy "To Do List" designed to prepare you for life with your newborn!
Many new parents don't know about the importance of a newborn care plan.
If you are planning a hospital birth, this plan walks you through all the important decisions you will need to make regarding the care of your new baby.
Wow! This is such a great resource for pregnant mamas!
Subscribe to Alli's and Trina's amazing FREE new mom planning course and get weekly email updates and reminders so you can stay on course and plan for your new baby.
Type in your due date and email address and you're all set!
Their weekly emails will both inspire and motivate you as you get ready for the big day!
Although not free, this affordable planner is one that I want to bring to your attention.
As a postpartum doula, I am VERY excited to recommend this great planning resource!
Why? Because I have witnessed so many new moms who are not prepared for their postpartum recovery and consequently have a much more difficult time recovering and adjusting to motherhood.
"The Nesting Planner" is a complete planner for pregnancy, childbirth, postpartum, breastfeeding and newborn care.
It is LOADED with printable checklists, worksheets and other planning tools.
It will help you get organized and stay on track throughout your entire pregnancy.
You will never miss a step with monthly checklists and reminders that easily itemize what must be done before the big day!  
Check out the Nesting Planner here.
What About You?
Do you have a childbirth class that you would recommend?
Let us know why!
Leave a message in the comments. Thanks!