Prepare for an EASIER Postpartum Recovery
with these FREE Planning Resources! 
If you are a first time mama, I HIGHLY recommend getting my free course with the postpartum planning packet included!
The course has so much extra information for what to expect, how to plan and things you might not think about!
You can also get the packet without the course too. (see below)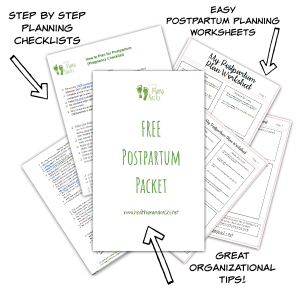 Want to get regular tips for pregnancy, childbirth, postpartum recovery and newborn care?
Subscribe to my blog today!